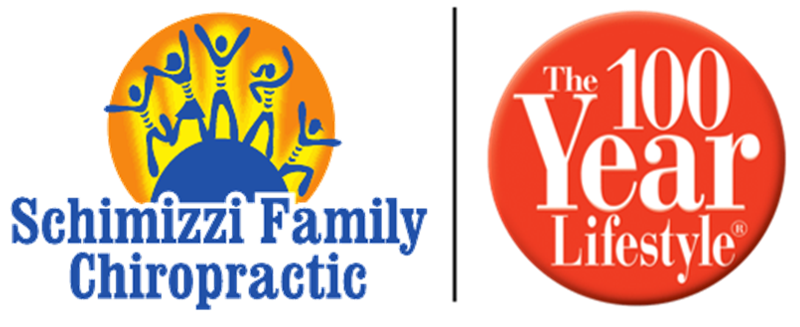 Dr. Schimizzi has been helping people live life to their fullest potential since 2002 in his clinic in Hanover, PA. As a chiropractor with experience, he is committed to promoting health and living a life drug-free.
Dr. Schimizzi has been a licensed Chiropractic since 2000.
Education
Palmer and Life Chiropractic Colleges
Fellowship in the International Chiropractic Pediatric Association
Certified Chiropractic Pediatric Doctor
Undergraduate completed at Penn State University
Functional Medicine from Functional Medicine University
Associations & Memberships
International Chiropractic Pediatric Association
Chiropractic Fellowship of Pennsylvania
International Chiropractic Association
__________________________________________________________________________
I just wish I had known then what I do now…
My mom talks of how I could never do anything easy. I questioned many things that most people took for granted. It was when I was 16 years old that I realized my chosen profession. I always knew that I wanted to choose a career that helped people. Whether it was a police officer or a doctor I was going to do something to improve the community in which I lived.
My First Visit To The Chiropractor
I was working at a local grocery store when I had a fall from about 15 feet, luckily it was a semi-soft landing on boxes of paper towels. I was able to jump up and continue on and finish my shift. The next day I awoke with what I thought was severe kidney pain. Growing up I was a "medicine cabinet" child. If we had a problem there was something in the medicine cabinet to help you. If that didn't work it was off to the medical doctor. This time we saw the family doctor first. He gave a prescription to me and sent me on my way. That didn't work so he sent me to a urologist. After numerous tests, he gave us a different medication. The pain was still there. A family friend convinced my mom to try a chiropractor. She made an appointment that would change my life. Remember how I said I questioned everything? Well, the question I had for my mom was if medicine was so good why was I still always sick? I had had my tonsils removed. I had surgery on my nose and I had tubes put in my ears. After all of that and numerous medications, I was still always sick. Then came my visit to the chiropractor, Dr. Scott Casteel in DuBois, PA. I had no clue what a chiropractor did so I prepared for the usual doctor visit. The visit was anything but the usual. The staff was friendly, they didn't have a glass window that they talk to you through. The patients were all happy. The doctor was amazing.
I learned more about health in one visit to a chiropractor than I had my entire life…
I knew at that moment this is what I wanted to do with my life. As for the results of chiropractic care for me, I was sick a day or two instead of a month or longer which allowed me to concentrate on school more. What I thought was kidney pain was cleared up in one adjustment but I never stopped getting adjusted. To this day I still get adjusted on a weekly basis not because I have to but because I have seen what it has done for me and what it does for my patients. My mom always says "I wish I had known then what I know now about Chiropractic." as if she feels guilty. I hear this same sentiment said in my office when the parents see the results.
My Education
My schooling began at Penn State University. After completing my undergraduate studies I was accepted to Palmer College of Chiropractic in Davenport, Iowa. Chiropractic was discovered in Davenport, Iowa by Dr. D.D. Palmer. I finished my education at Life College of Chiropractic in Marietta, Georgia. I was lucky enough to attend the top two chiropractic schools in the world. Through extra schooling, I received a Certification in Chiropractic Pediatrics. I earned a fellowship with the International Chiropractic Pediatric Association upon graduation. I forget the exact number of exams that they estimate you take while in your 8 years of schooling but they definitely save the hardest ones until your last years. In those final years you start taking; your 4 parts of the National Board Exams. These were the most challenging exams that I had ever taken. The Part IV exam included an oral exam portion that had actors as patients. The actors would simulate different disease processes and you would have to diagnose the disease or condition. When you have passed all of the National Board exams and you decide which state that you want to practice in, you must pass the State Board exam. Funny thing is even after you graduate your education never stops, I find myself constantly learning then utilizing these lessons in my practice.
Many People Have Influenced Me In My Chiropractic Journey
I have learned so much and was influenced by some great teachers throughout the years. Whether it be an elementary teacher such Mr. Wieble, Mr. Morelli or Mr. Matusky at Highland Street Elementary in DuBois, Pa. or it was Dr. Harmon, Dr. Barge or Dr. Rau at Life University where I finished my Doctor of Chiropractic degree, they all have had an influence that has made me the doctor that I am today. I also have been blessed with many great chiropractic friends whom are always teaching me new things such as Dr. Scott Casteel, Dr. Gary Casteel, Dr. Mark Casteel or Dr. Don Casteel, whom have basically adopted me as part of their family and my great friend and chiropractor, Dr. Steve Sorbera whom has had a great influence on my career.
My Family
While I was at Penn State I met my wife, although we did not know it at the time. We met at Penn State but I knew that I would be leaving to go to chiropractic college so we just dated. Jennifer and I remained friends even after I left to go to Iowa to continue my education. As time passed we eventually ended up together and before long we were married with our first daughter, Sierra. We struggled as a young family financially and we overcame many obstacles but I believe that some of those experiences are what has made us stronger. We lived in Iowa to start then we moved Georgia where we eventually had our second daughter, Isabella. Much of our life, just like most parents, evolves around our children. Coming from a large Italian family, I was blessed with a strong faith in God and a belief that family comes first. These are two characteristics that we pass on to our children. Our faith in God is a big part of our life and it is what makes all things possible. Being a part of helping your children achieve their dreams is both fulfilling and rewarding and Jennifer and I would not have it any other way.
Even Chiropractors Need Chiropractic Care!
I have been involved in sports my entire life. Whether it be me playing or my daughters, sports have been an integral part of my life and my family's life. I believe that sports are a very important part of a child's development. There are many lessons that you learn in sports that carry over into life. With that being said I can't imagine playing sports or exercising without getting regular chiropractic care. I continue to get adjusted on a regular basis. It is as much of my life as all of the other preventive health habits. Just like brushing your teeth, I feel chiropractic should be an integral part of your healthy habits.
We Are A Chiropractic Family
My daughters have been adjusted since birth. We have found that they are sick less often, they recover from illness faster and are overall more healthy. Neither one of our daughters has had an antibiotic or any other prescription drug. I get asked often if we vaccinated our children. After many hours of research and through much education we decided that what was best for our children was not to get them vaccinated. I believe this is a choice that should not be made easily but by educating yourself and making the best decision for you. That being said I think the days of putting "blind faith" in medicine should be a thing of the past. A good patient is an educated patient that makes informed decisions that are best for them and their family. Many people worry about their children not being able to get into school but that is not the case and we have never had any trouble. With both daughters playing sports, chiropractic has proven to help them prevent injuries and recover from injuries quicker. Case in point, my oldest daughter was preparing for an important basketball tournament. Three days before the tournament while at practice she sprained her ankle. The coaches quickly put her ankle in a bucket of ice. When I arrived I evaluated her ankle and did an adjustment on one of the tarsal bones (ankle bones) and we continued the process for the next 3 days. My daughter was able to play without limitation. I workout regularly which includes running, a Russian kettlebell workout and a CrossFit workout. I keep active in playing different sports. I would participate in a sport every day if I could to stay active and healthy. It doesn't feel like exercise when you are doing something fun. Exercise, with healthy eating habits and chiropractic, is a great combination that has helped our family stay healthy.
Enough about me! I am not one to talk this much about myself. My main concern is you and your health. I hope after visiting my website that you are able to take some information away that will help you make the best choice for your health and your family's health. Give us a call at (717) 646-9922 so we can help you get started in the right direction for better health. I look forward to meeting you in person.
Dr. Jason Schimizzi, D.C.